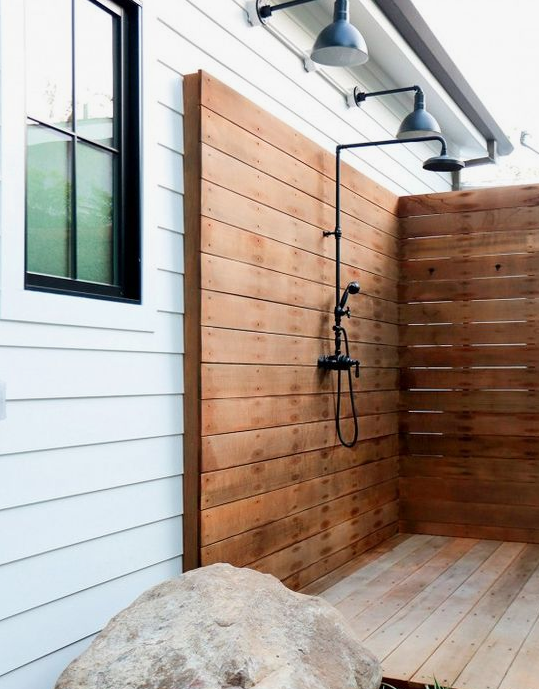 Outdoor showers are a great way to refresh - and they are an easy add-on to an already existing structure.
We just finished this shower at a client's house in Lajares. The floor is a simple layer of concrete, covered with stones. The drain and pipes underneath flush the grey water to a group of Yucca's just behind the stone wall.
Duchas al aire libre son un complemento fácil a una estructura ya existente y una gran manera de refrescar o lavar la arena después de un día en la playa.
Acabamos de terminar esta ducha en la casa de un cliente en Lajares. El piso es de hormigón simple, cubierto de piedras. El desagüe y las tuberías debajo de la descarga el agua gris a un grupo de yuca justo detrás de la pared.